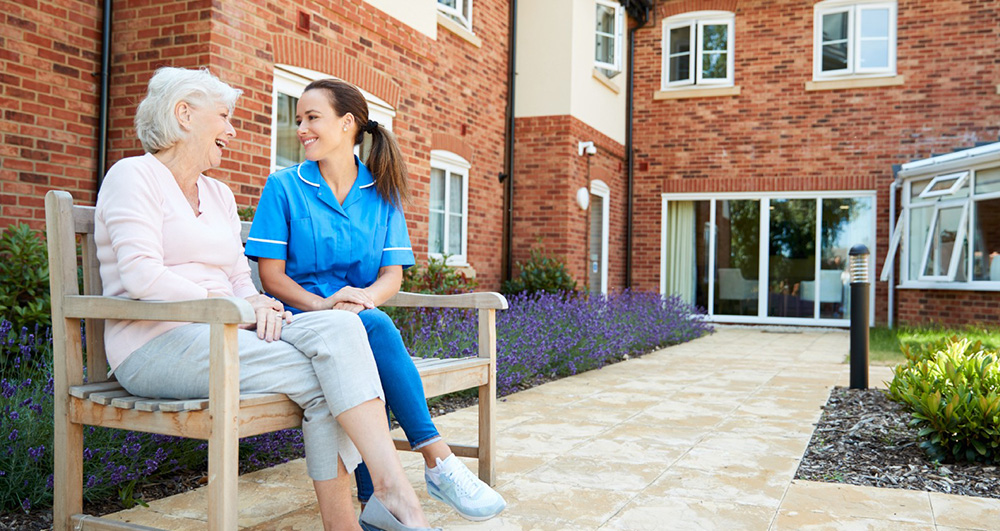 Assisted Living Communities
[dt_vc_list]Many seniors misunderstand the Assisted Living Community and think of it as a Nursing Home, which is not true. Assisted Living Communities are typically large, some with hundreds of residents. Residences vary in size and style from high-rise buildings to large multi-building campuses to single-story secured structures. Many people see these communities similar to that of a cruise ship, with lots of entertainment, activities, excursions.
Assisted Living Communities provide caregivers to help those Seniors who may need help performing some the activities of daily living that may be getting more challenging as they age, such as moving around, getting dressed, showering, and getting to the doctor, but who also want to maintain a certain level of independence. Assisted Living Communities also provide families with the peace of mind knowing that there is always someone available when their loved one needs assistance.
Some of the key points for families when choosing an Assisted Living Community are:
Cost – while at first glance the community may be expensive, the costs are much lower than 24 hour in-home care or the cost of a major injury because the senior was left alone.
Social Life – The silent killer, depression affects more than 6.5 million of the 35 million Americans aged 65 or older. Being around other people who you have things in common with can be the best medicine for loneliness and depression.
Safety – Assisted Living Communities are designed with safety in mind (in addition, they need to meet requirements set by California's licensing requirements).
Activities – it is important to understand what type of activities and events are a part of the weekly schedule. Creating an engaging and physical routine can pay huge benefits compared to a more sedentary lifestyle at home.
Dining – Meal time is a great source of happiness and conversation at Assisted Living Communities. Some communities really understand this and have hired first rate chefs.
If a senior requires extensive assistance and has very limited income, perhaps only Social Security, they may qualify for help from Medi-Cal, but are limited to facilities that accept that type of insurance.
My Senior Navigator's advisor can perform a complete assessment for you to discuss what option might make sense for your family. We can help you identify your loved one's specific medical, financial and social situation to determine whether Assisted Living, In- Home care, Memory Care or Residential Care would provide the best fit.
Our referral services are always FREE for families, so please call us today at 805-748-2614 and let us save you time and stress.[/dt_vc_list]
[dt_contact_form fields="name,email,telephone,message" message_height="4″ required="name,email,message" button_title="Submit"]