Find Senior Living
Assisted Living and Memory Care Homes
In San Luis Obispo County
We find Assisted Living, Residential Care Homes, and Independent Living Options within San Luis Obispo County
Serving SLO, Atascadero, Templeton, Paso Robles, Santa Margarita, Pismo Beach, Grover Beach, Arroyo Grande, Nipomo, Los Osos, Morro Bay, Cayucos and Cambria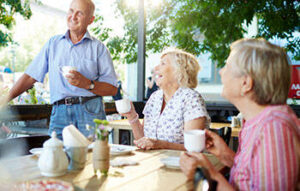 The Cost of Doing Nothing!
Dementia, strokes, and falls are typically the catalyst for family members to know they need more care. The cost of not having sufficient care can be dangerous and even fatal! An extended stay in the Hospital or Rehab facility is typically a real wake up call for family members.
We help you sort out your options by working with local Assisted Living Facilities, Independent Living Facilities, Licensed Care Homes (RCFE), and independent caregivers. We are not a computer program like other placement agencies online and we live here on the central coast.
Call David at (805) 748-2614
Not your Grandma's Nursing Home!
Most seniors have a vision of what Nursing Homes were like 40 years ago, but the Assisted Living world has changed significantly! Since assisted living communities treat people like they are the customer, residents can enjoy many outings to places like Morro Bay Rock, Cambria Scarecrow Festival, and the local senior centers (Bingo baby!). Others think that living in a Residential Care Home is like living in a Nursing Home, but this is not the case.
Let me help
Most families get thrown into a situation where their parent needs full-time care, and they are unprepared or just don't know where to start. Once we chat, we narrow down your choices and set up tours of the matching communities.
Call David at (805) 748-2614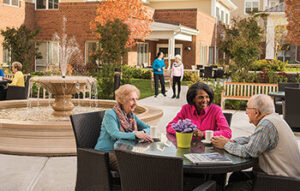 1.
Call David
Let's start by getting some basic information and talking about your loved ones needs. (805) 748-2614
2.
Make A Plan
Work together to plan the best strategy for your loved one.
3.
Take a Tour
We arrange for you to tour a few communities and you make an informed choice.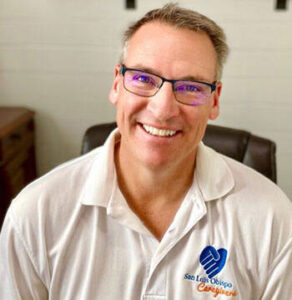 Hi, I'm David,
I know you want to keep your loved one safe. To do this, you need a living situation that matches your family's care, financial, and special needs. Sadly, your loved one may not feel they need help, which adds to the stress you are already feeling over their safety. We can help you navigate this difficult time and we make it easier. Our services have helped hundreds of local families to find in-home care and assisted living locations with trusted providers.
It's that easy! Call me (805) 748-2614 so you can get the help your parent needs and keep them from the risk of serious injury.
Let us help.
How do you sell the idea to your parent?
Recruit other people (siblings, friends, spouse). Since the more people having the conversation the better, it is important for everyone to have the same theme which can be downsizing benefits, meals, companionship, and safety.
Open a conversation with your parent about the local Assisted Living Communities and how they are really nice.
Understand the costs of in-home care and Assisted Living can often be eye-opening.  A full-service community is likely less than half the cost of getting a full-time caregiver in the home.
Since doctors have authority, including their doctor in the discussion can be a helpful influence and can be quite convincing.
Use the word "community" not the term "facility"
"Wouldn't it be great to have somebody cooking for you?"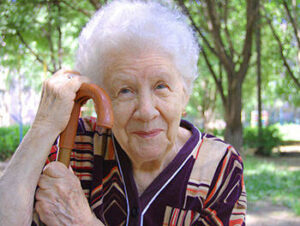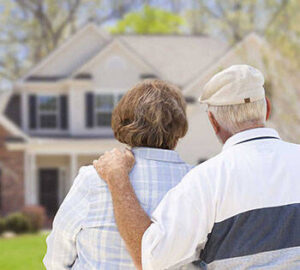 Experts in Moving Seniors
After you decide, moving is the next step.  Moving to an Assisted Living Community or Care Home can cause a domino of projects. We can help you find the right person to help. We have local experts in all of these areas:
Movers
Estate Sales
Packing and Unpacking
Hire a Caregiver
Medical Equipment
Senior Supplies
Furniture (chair with lift)
Sell Home (Network of hand-picked Local Realtors based on location)
Read What Our Clients Have to Say.
Don't know what to look for?  What to Ask? Download our Tour Checklist before you take a visit to a community.  Let a Senior Care Expert make it easier and call David today at (805)748-2614.
Free Assisted Living Consultants in San Luis Obispo County
Providing referrals for families looking for Assisted Living Options in San Luis Obispo County.
We work with the following care providers:  Assisted Living, Board & Care, Residential Care Facilities for the Elderly (RCFE), Memory Care (Dementia and Alzheimer's Care), Independent Care, Retirement Communities, In Home Care, and Real Estate Services.
Unlike online assisted living placement agencies, like A Place for Mom, we have personally visited the Assisted Living Options in San Luis Obispo County in the following local towns:  San Luis Obispo, Paso Robles, Templeton, Atascadero, Cambria, Morro Bay, Los Osos, Pismo Beach, Arroyo Grande, Grover Beach, Oceano, Nipomo and Santa Maria.
Senior Living Consultants
Call David at (805)748-2614 to get started.